Costa Blanca: The Top Destination for Real Estate Investors in Europe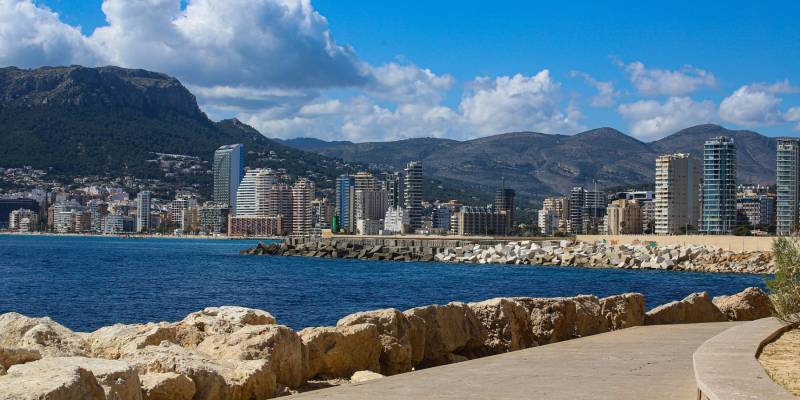 17 Jul
When it comes to real estate investment opportunities in Europe, one destination stands out above the rest: Costa Blanca. With its stunning coastline, vibrant cities, favorable climate, and excellent infrastructure, Costa Blanca has become the number one choice for savvy investors looking to maximize their returns. In this article, we will delve into the reasons why Costa Blanca is the ultimate destination for real estate investors and why you should consider this region for your next investment.

1. Prime Location and Accessibility:
Situated along the southeastern coast of Spain, Costa Blanca offers easy access to major European cities through its well-connected international airports. With direct flights to and from various European capitals, investors can easily reach their properties and attract a diverse range of tenants and buyers. The region's accessibility makes it an attractive destination for both holidaymakers and long-term residents, ensuring a steady demand for rental properties and a thriving real estate market.
2. Stunning Coastal Properties:
Costa Blanca is renowned for its breathtaking coastline, featuring golden sandy beaches and crystal-clear waters. The region offers a wide array of coastal properties, including luxurious beachfront villas, modern apartments with panoramic sea views, and charming townhouses near the shoreline. The allure of a beachfront lifestyle combined with a lucrative rental market makes investing in Costa Blanca's coastal properties a winning proposition.
3. Strong Rental Market:
Costa Blanca's popularity as a tourist destination ensures a strong and consistent demand for rental properties throughout the year. The region attracts millions of visitors annually, including sun-seekers, golf enthusiasts, and nature lovers. This steady flow of tourists presents an excellent opportunity for real estate investors to generate rental income and achieve high occupancy rates. With the right property management and marketing strategies, investors can enjoy a reliable rental income stream and significant returns on their investments.
4. Thriving Expat Community:
Costa Blanca has long been a magnet for international residents, particularly retirees and expatriates from Northern Europe. The region offers a high quality of life, excellent healthcare facilities, and a welcoming community for foreigners. This diverse and thriving expat population not only contributes to the region's cultural richness but also creates a strong demand for properties. Investing in Costa Blanca allows investors to tap into this lucrative market and cater to the needs of the growing expat community.
5. Infrastructure and Amenities:
Costa Blanca boasts well-developed infrastructure, with modern roads, efficient public transportation, and a range of amenities to support residents and visitors. The region offers a plethora of leisure and recreational activities, including world-class golf courses, water sports, hiking trails, and vibrant nightlife. Additionally, Costa Blanca is home to excellent schools, universities, healthcare facilities, and shopping centers, ensuring a comfortable and convenient lifestyle for residents.
Costa Blanca's combination of prime location, stunning coastal properties, strong rental market, thriving expat community, and excellent infrastructure positions it as the number one destination for real estate investors in Europe. Whether you are looking for a profitable investment opportunity or a dream holiday home, Costa Blanca offers it all. By capitalizing on the region's growth, you can enjoy attractive returns on your real estate investments and create a prosperous future.
If you are considering investing in Europe, make sure to explore the exciting possibilities that Costa Blanca has to offer. Consult with a reputable real estate agent with local expertise to guide you through the process and help you secure the perfect property in this investor's paradise.
#CostaBlancaRealEstate #RealEstateInvestment #EuropeanInvestors #PropertyInvestment #InvestmentOpportunities
Share